Neuroscience & Genetics
The Departments of Psychology and Biology at the University of Miami College of Arts & Sciences invite you to an Open House to learn more about our world-renowned research and meet the scientists who are driving groundbreaking discoveries in the fields of Neuroscience and Genetics.
The ten distinct research groups who are currently investigating the complexities of the brain and other areas of biomedical research will open up their state-of-the-art laboratories to encourage alumni, friends, parents, and the community to see firsthand the cutting edge research and contributions A&S faculty are making to these dynamic fields. This is a great opportunity to speak with biologists, cognitive neuroscientists and brain researchers to tour the labs and to feel the excitement of contemporary neuroscience and genetics and explore its applications to our everyday lives.
This event is in conjunction with Homecoming Weekend.
Date: Friday, November 6, 2015
Time: 4 to 6 PM 
Location: Neuroscience Building, 5151 San Amaro Drive Coral Gables, FL 33146
Parking: (TBD)

Admission is complimentary. Please RSVP below.
For more information please call 305-284-5531 or email scass@miami.edu.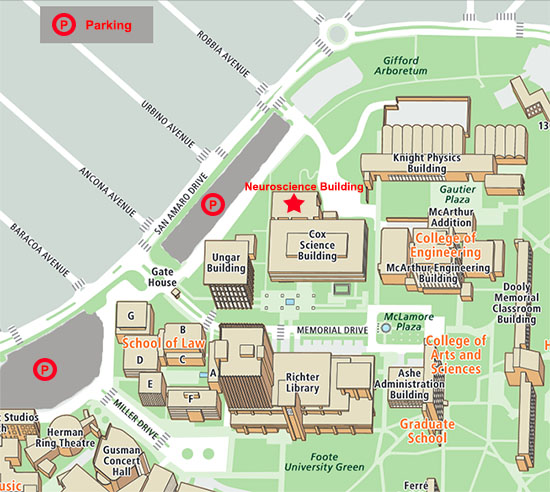 ‌‌‌
---